Countdown to Your
First Day as a Wildcat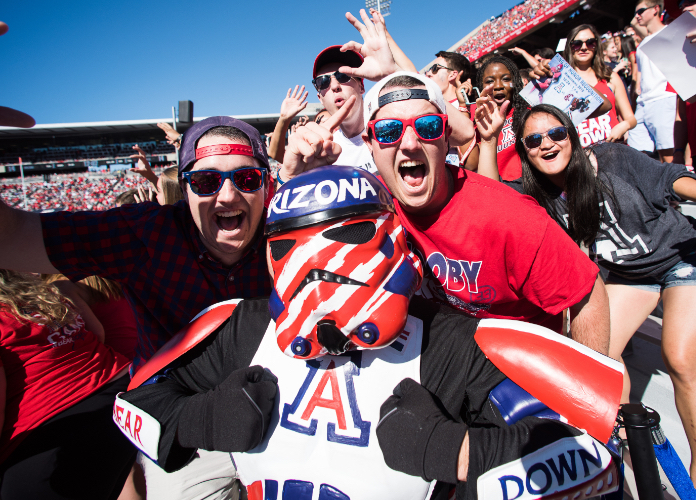 First-Year Student?
• If you can't wait to get started, check out the New Start Summer Program and begin Wildcat Life a little early.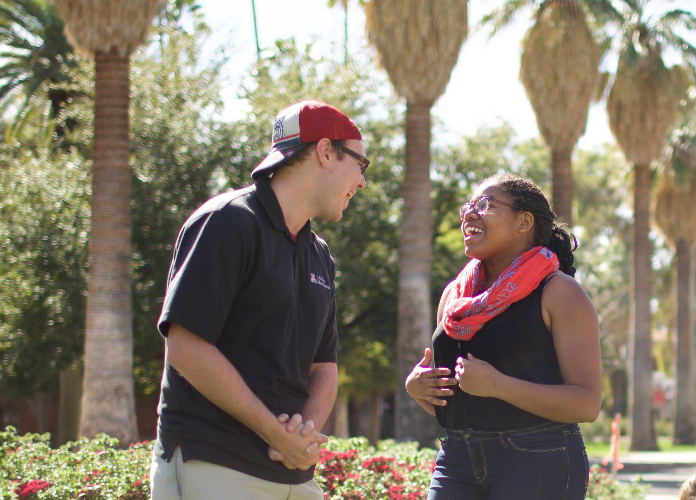 Transfer Student?
• Connect with campus resources and other transfers. The Transfer Student Center offers resources and information – or just someone to hang out with!
• Check out the Transfer Theme Community dorm in Kaibab-Huachuca.
Show Your Wildcat Spirit!
Share that you're Arizona-bound on Instagram or Twitter with the hashtag #WildcatReady to be featured on this page. Practice the Wildcat hand symbol, wear cardinal red and navy blue, and show your fellow Wildcats how you Bear Down!
Registration Open
Registration Closed
No more events scheduled this month, please see future months for more events.
Student Stories
Join us on our Student Stories blog and hear from your peers about life as a Wildcat.
Join Us on Social Media
Students share a real-life sneak peek about what life is like as a Wildcat on Instagram, and fill you in on interesting student clubs and organizations, things to do in Tucson, and more on YouTube.
Welcome to the University of Arizona